Are you ready for a Chinese future?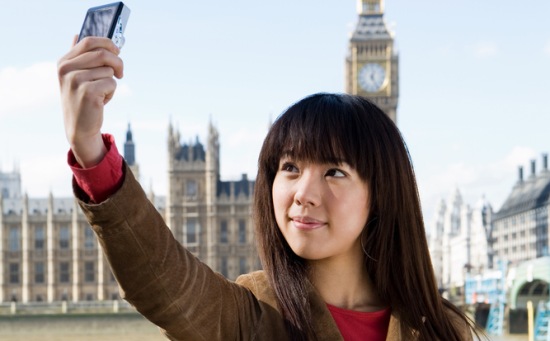 01 June 2016
When HNA Group buys into Virgin Australia, this might have no impact on global loyalty strategies. But if you look at it from a bigger perspective, there are indeed things to think about – or to worry about in most cases.
When Air New Zealand announced its intention to exit its investment in Virgin Australia, it was widely expected that either of the two other major shareholders, Singapore Airlines or Etihad, would increase their investment accordingly, especially as Virgin seems to have completed successfully its turnaround and finds itself now in a much stronger position. But few would have had HNA Group, mother holding of Hainan Airlines, on the radar.
However, this move is perfectly in line with the changing forces in the market. While it has been talked about it for several years, the Chinese travel revolution is starting now with the middle class really growing and international travel being one of the most aspirational wishes for millions of Chinese people.
This clearly reflects in network strategies of airlines and the market development is pushed here by local carriers. While an international carrier flying to Guangzhou is still considered innovative, Chinese carriers have already got much, much further in their network development. Some of the recently launched/announced flights include a Capital Airlines service from Hangzhou to Lisbon, Tianjin Airlines from Tianjin to London Gatwick and Moscow, China Eastern from Nanjing to Jeju, Shandong Airlines from Kunming to Delhi or Sichuan Airlines from Hainan to Vietnam – even not to talk about Xiamen Airlines' almost simultaneously launch of flights to Amsterdam, Seattle and Melbourne after having received its first Dreamliners. On top, an unprecedented number of one-off charter flights to secondary destinations in Europe and elsewhere are to take place. Most people outside of the region would even not be able to locate all these cities correctly on a map – what just underlines the general ignorance towards and underestimation of the market.
At first sight, this obviously sends out a strong message to network planners at international airlines, including a warning that relying on the traditional alliance approach might not be enough. Chinese carriers use alliances where they can benefit from them, but may not have incorporated any further alliance philosophy and sense of cooperation. While Air China might use Frankfurt as primary gateway to Europe and directs secondary flights such as from Chengdu there, it does not prevent it from launching own flights on routings such as Beijing-Madrid-São Paulo or Beijing-Geneva with less than daily frequencies – the kind of flights of the 80ies that has mostly disappeared thanks to alliances.
But taking a second look at these developments, one can quickly understand the impact they will have on loyalty programs: FFPs are not yet as popular and widespread in mainland China as in other markets, but the sheer size of the market will shift balances nevertheless. While many Western loyalty managers may associate China first of all with fraud issues, it should not be overseen that there is a real potential of loyal customers there as well – which can be tapped into as early movers such as Asia Miles clearly demonstrate.
Even without special efforts for the market, loyalty programs of airlines with average exposure to China should expect that 20-30% of their membership basis will soon locate in mainland China as airlines will definitely need to target local customers at the Chinese end of the network as well in order to fill all that extra capacity. For carriers with a strategic focus on the market – such as Korean Air, KLM or Finnair -, that share can even become accordingly higher, especially if the management decision is taken to target specifically that market through the loyalty program as well.
At least for the time being, the issue might be less marked for international hotel programs: Although most chains focus their expansion on China as well, many of them still aim more at international travellers than really entering a head-to-head competition with local giants such as Jin Jiang hotels catering for local travellers. Although the recent acquisition of Carlson Rezidor Hotel Group by HNA Group (again!) might be the beginning of something new here as well.
As Chinese customers, however, do have different expectations upon loyalty programs, program managers are advised to make sure they understand them quickly and to adapt their strategies accordingly, obviously without alienating the rest of their members. More than ever, intelligent differentiation is likely to take place at a CRM level here.
Early movers in this area will get a competitive advantage over others – with tremendous potential rewards in sight. While traditional long term loyalty concepts might not be what Chinese consumers are looking for and attempts to change that consumer behaviour will be an effort lost in the wind, there is no doubt that the right loyalty approach will have an impact on their decision process.
While airlines seem already to have lost the battle in terms of network developments and capturing a high initial share of the outgoing Chinese traffic, they are well advised not to commit the same mistake at the loyalty level and to anticipate future developments. Network mistakes can though be corrected rather easily, but it will be much more difficult to reverse a trend at the loyalty level, once customers have been lost to competitors and started to show loyalty towards them. But as of today, much of China is still a virgin place when it comes to loyalty and it can be considered a level playing field – still.