How cost savings destroy loyalty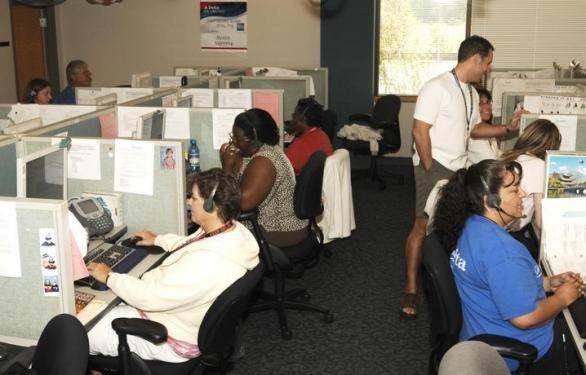 29 February 2016
The other day I wanted to talk to an airline while booking a flight. You guess the story, don't you? Yes, I've ended up booking with a different airline. A case study into the negative impact on loyalty if airlines cut costs at the wrong end.
The task was easy, to book a flight for a group of three from Toulouse to the US, with some natural preferences, due to my FFP status, for Star followed by SkyTeam, but basically being pretty open.
I was nevertheless kind of happy that my quick online search didn't come up with a US carrier as first option according to my criteria, but with Air Canada. At the end of the day, the carrier is not so bad, connecting in Toronto with US immigration is a rather acceptable experience – although I imagined the last leg on Air Canada Rouge after a long Transatlantic flight rather a bit tough. But all in all, the choice was okay for me.
But then I had a small doubt: One of our passengers requires a visa for Canada, which he currently doesn't hold. As I am personally not concerned by that question and not an expert in visa regulations around the world for all nationalities, I had a doubt whether a visa would be required for a direct international connection. I know that this is the case in the US if you want, let's say, connect to Mexico and I was afraid that Canada might have been imitating its big brother in that regard, too. Why on earth one needs a visa for a simple transfer in the most democratic of all democracies while one can transfer without any visa issues in places like Kazakhstan, Ethiopia or Qatar – all not really known for their democratic standards – is a different question…
Now we are a typical SME, managing our travels mostly ourselves online bypassing any TMCs. So my most logical addressee for clarifying my visa question was the airline I was about to purchase a ticket from rather than conducting some cumbersome online research without knowing how reliable the information I would find really is. Please, label me naïve to have such an idea like calling an airline in 2016, but hey, each customer is different, not perfect and is nevertheless a customer, with all his strengths and weaknesses.
While this can already be a nightmare with other airlines, it was actually a pretty straight forward exercise to find the Air Canada contact number on the airline website. Okay, if I call the indicated local French number, it is a toll number. But since everybody in France has a flat phone rate with international calls to some 100 countries included, I've done what I do with all other airlines as well, I've called any number between Argentina and Singapore. At the end, I will be connected to a call center in India anyway, so where is the difference?
After some lengthy phone menu – sending an underlying message to customers "Why on hell do you bother us – we have a website!!?" – I was put on a waiting loop. And waited. As Canadian airline, can you please put at least my favourite singer from my youth, Bryan Adams, in the loop? I mean his songs from the 80ies, not the commercial stuff afterwards. And I've waited. At one point, I had gone to the toilet, had my coffee, a staff meeting, read 26 unimportant e-mails and I got bored. So I've continued my online flight search, my phone lying next to me. After some more minutes of waiting, I've happened to find a convenient Lufthansa flight, running a bit more expensive, but still within reasonable boundaries. Imaging at the same time the Air Canada Rouge segment, I've felt some increasing unease. Not that Lufthansa is my preferred carrier, but nevertheless – Air Canada Rouge…? You should pay a minimum of respect to yourself, after all!
I've got scared, hung up and booked the direct Lufthansa flight to the US. The simple fact of saving costs by not providing a sufficient capacity at the call center has costed Air Canada potentially several thousands of dollars in lost revenue.
Obviously, cost savings are important for each business, including airlines. But realising them at any customer-facing level – from the loyalty program to the call center or the in-flight experience – has ultimately a negative impact on customer experience and hence loyalty. We often have these discussions with clients, but looking at any such tasks from a cost side is the wrong approach: These are all elements helping to drive revenues. While cost savings can be made directly visible, the lost revenue is not – but I have little doubt that the lost revenue resulting from many cost saving measures in these areas exceed by far the realised savings.
Of course, Air Canada will never know that they've lost revenue from me as they never got to the level to interact with me in first place in order to be potentially able to seize that loss – but be assured that such losses occur at each airline reducing costs at the wrong end. In times of record industry profits, it might be a good time to reconsider some of these basics and to reinvest in revenue-generating areas? In an industry where simply an accessible and knowledgable call center can almost represent an USP, there are indeed ample of opportunities!
Oh yes, by the way, if anybody knows the visa rules for transit passengers in Canada, please let me know! I still don't have the answer…