A hard recovery for loyalty managers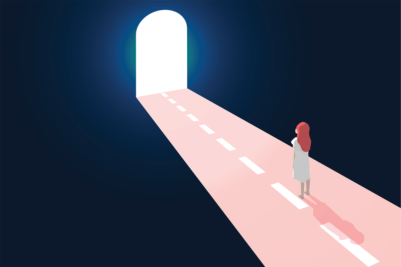 22 October 2021
Finally, travel in many markets is technically possible again, but loyalty benefits are no longer a main decision element. This makes it critical for loyalty managers to reconsider their mission and to redefine their internal positioning. When we gathered for Loyalty & Awards in Dubai last week, we had delegates from 25 different countries, making this one of the first in-person events of such international dimension. For most international delegates, the trip represented the
first international/out-of-region trip
since the Covid crisis. Delegates, who used to achieve in most cases top tier status across different programs without difficulties thanks to their frequent trips.
Travelling is possible again – kind of
While the industry is slowly recovering, travel is, in most markets, possible again – but subject to such a plethora of conditions and restrictions that most people reduce their travels to a bare minimum. Especially these unharmonized and permanently moving restrictions make it hard to understand even for frequent travellers which regulations exactly apply, without even discussing the logic of all these measures: For instance, French residents had to undergo a pre-PCR test for travel to Dubai (whether vaccinated or not) – while on the outbound flight only unvaccinated passengers had to do the test. This is obviously government-driven, but hard to understand for the customer, using twice the same airline. Things become even worse when you have the idea to take a transfer connection through a third country – the previous bread and butter of many network carriers. The
travel experience itself has also deteriorated
, meaning that the travel experience by itself is no longer a mean to attain true pleasure. While it can only be hoped for that certain reduced in-flight or ground services are temporary only, some airlines such as Lufthansa or TAP Air Portugal have also used the crisis to eliminate complimentary in-flight service on short-haul flights in Economy Class altogether. And along the way, whether in the air or on the ground, the repetitive messages keep on suggesting that travel is anything, but safe.
Travel loyalty programs under question
Since FFPs started 40 years ago, they've lived of the fact that flying was probably one of the
most aspirational awards
one could think of – and it worked. FFPs did not need to use so much technology innovation or data management techniques as other loyalty programs and were nevertheless successful. The role of loyalty managers widely consisted of nurturing that dream. Providing the perspective of a free upgrade on a premium carrier or of that luxury resort stay was enough to make customers loyal. With the continuously extended period until we'll fully return to the old normal (no health-related travel restrictions worldwide, no testing, no masks, full service standards etc.), the challenging question for loyalty managers is what to do during that time. Clearly, people having to travel today choose their carriers for other reasons than their loyalty program affiliations, e.g., favouring direct flights over connecting services – or simply just finding any supplier serving that market in an acceptable manner at all. In line with the initial hope in spring 2020 that everything would be over fast, many programs didn't deviate much from their usual strategy and focused, for instance, on making more currency available, either through out-of-the-box local partnerships or simply generous promotions to buy miles. Next to exploding liabilities, such approach is not sufficient over time until the glamour of travel is fully back. The trend, which already started pre-Covid, to move more and more towards instant gratification, clearly
works against travel loyalty programs
as well, now trying to keep the flame alive of travelling in normal conditions again one day in the future, without really knowing when this will be. This becomes more difficult each day.
The new responsibility for loyalty managers
While some short-term measures are definitely possible and even required to deviate from the historic approach, it is though in the best interest of loyalty managers to be able to
move back to the old normal
as quickly as possible since this is the only way for their loyalty programs to unfold their whole power. This means hence that there is a new responsibility for loyalty managers to provide top management with hard figures about the
behaviour of frequent travellers
. Headline figures focus nowadays very much on total capacity figures, back to 50 or 70% of 2019 levels. But they ignore that the bulk of this capacity is realised by low yield occasional travellers, while the volumes of profitable frequent travellers are still massively down. A return to profitability (what is ultimately more important than capacity figures) will be hardly possible if this small customer group doesn't renew with its former habits. It is the new responsibility of loyalty managers to inform their management by corresponding hard data that this key customer group is yet very far from returning and that companies should focus any measures on this group at this point rather than on lower yielding customers. It has become clear to everybody by now that this
business is no longer about volumes, but about profitability
. And loyalty managers have a bigger role to play in here these days than ever before. Accept the challenge and the future will be brighter for all!