Can loyalty be reduced to a data question?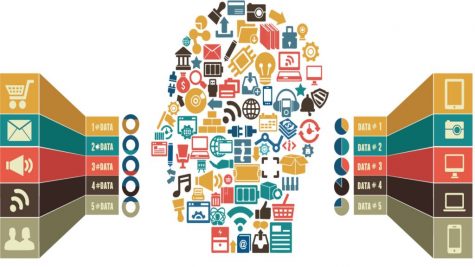 21 February 2018
There is no doubt that data plays an increasingly big role in loyalty management. But can it really be reduced to that question in the travel industry? Or why we have decided to separate from FlightGlobal for running the annual Loyalty conference.

Loyalty management is probably one of the most challenging tasks at a company as it touches on many cross-functional aspects. Knowledge (and sensitiveness) for many areas is required, including sales, marketing, IT, finances and operations. This challenge is at the root of the underperformance at many programs since managers tend to be strong in certain areas, but less in others, resulting in an imbalance of the program approach.
A current trend in the industry – after a previous trend to focus on financial aspects – is the focus on the data aspect as subtopic of the IT area. As the possibilities in this area develop rapidly and as that area was definitely underrepresented in the past, this is certainly understandable. There are also other non-travel businesses – think of the likes of Amazon! – building their entire (loyalty) business model successfully on that aspect. If you look at the sheer amount of data available at an airline, for instance, you quickly understand that only a small part of that data is used today from a customer relationship perspective, suggesting corresponding additional opportunities. If you leverage maintenance data telling you that the seat recline on seat 24A is broken and you know that you still have several legs to complete before maintenance can look into it, you can try to reseat elite members and apology to the subsequent clients you can't re-accommodate before they board the plane and offer them 500 bonus miles.
There can (and should) hence be no argument about the need for travel companies to do more in that area. The fact that Emirates won a Loyalty Award at our recent Loyalty 2018 conference in Bangkok for using predictive data analysis is somewhat a telling story. It shows that first airlines wake up to the topic. However, it shows also the overall poor state of the industry if such efficient, but – compared to other industries – nevertheless rather basic data application manages to stand out of the crowd to win an award.
But the travel industry has much more to offer at an emotional level and that is what needs to be leveraged from a loyalty perspective, too. Behind each transaction, there is a personal story, reaching from the important trip to a customer to sign a contract to a honeymoon or to a funeral. And the hospitality industry takes care of you during the moments of your complete helplessness and vulnerability – while you sleep. Such a human and emotional dimension can hardly be found in each transaction with a retailer…
While loyalty strategies will be enhanced much more by the support of data going forward, they will never deliver the possible results in the travel industry if the emotional component is not taken into account in parallel. So, it is more about convergence of the two aspects rather than one against the other.
We've been running our annual Loyalty Conference with our partner, FlightGlobal, for ten years and now came to a point where we have different views on that topic. FlightGlobal sees the future mainly in the data area, where they develop corresponding competences to serve the industry. I am not saying that loyalty can't work solely on that basis – but it would be missing a trick, which makes all the difference. The natural richness and opportunity of our industry is an unparalleled customer engagement and this should guide all our thinking and actions – in your daily work as loyalty manager as well as for organising a loyalty-related conference.
As a logical consequence of these diverging interpretations about loyalty (and only history will tell who is ultimately right), we have decided to separate, in good terms, from FlightGlobal for running the annual Loyalty conference. We will be continuing the tradition of the event by organising the event on our own as of 2019 based on the established tradition (while incorporating some refreshed ideas), strengthening further the ties within the loyalty industry and leveraging all facets of the loyalty business, our one and only passion. Stay tuned!