Can loyalty programs afford not to be transparent?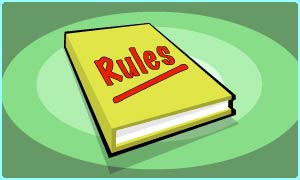 19 March 2015
When Delta removed the SkyMiles award tables from its website, it got a lot of bad publicity. Delta is certainly not the first loyalty program to hide the truth at least a bit, but the underlying question is whether any loyalty program can actually afford lack of transparency.
I don't know whether you are into games, but the first thing you do if you play a new game, you read the rules. And you make sure that all your fellow players know them as well, even if they don't know to read themselves, speak different languages or have any other handicaps. At least all is clear to everyone like that and nobody will try to change the rules during the game. And it creates confidence that everything is fair or at least that everybody is subject to the same unfairness.
From a member perspective, the same is true when you engage in a loyalty program. You want to know what to expect from the program and you want the rules in rather simple and transparent terms.
Now a lot of Frequent Flyer and hotel programs are complex by nature and the Buy-10-Get-1 are not very widespread anymore. While this is due to the particularities of the business, the programs should make an even bigger effort to be at least transparent about what they do rather than adding complexity and mistrust by lacking of transparency.
Academically, it might make sense to distinguish lack of transparency resulting from bad intentions or from lack of care for details, but the outcome is often the same for customers: A rapid deterioration of engagement with the program. You've already had to accept that that long-haul award flight in Business Class doesn't cost any longer 80,000 miles as it was the case when you've joined the program (and accepted the rules of the game), but now you even don't know anymore whether it will ultimately cost you 100,000, 200,000 or 438,142 miles. One of the secrets to build loyalty is to give members a clear objective to work towards. And for many, « clear » means not something approximate.
I've seen far too many programs implementing changes with little or without any advance notice in the past almost 20 years (and I even have some distant memory of a dispute with a Belgian airline when it implemented changes, but afterwards denied that there were changes at all before nevertheless reverting to the old version – the airline went bankrupt soon after). While the old days are gone when program managers had a natural limitation to implement changes as all the program guides needed to be reprinted and dispatched to millions of members, internet offers completely different opportunities. But at the same time, it also gives a voice to customers and any mistake made will ultimately be revealed. LifeMiles is one of the latest examples coming to my mind when it had increased Star Alliance levels without informing anybody about it and bloggers throwing all bad things at them.
So was Delta's move to remove award tables from the website a smart move? In my opinion, it was not. Okay, they were transparent in a sense that they put the information that the award tables have been removed on their website. But of course, everybody asks about the deeper intention of that: To be able to easier implement changes to award levels? To move to a dynamic revenue-based redemption? They can do all that if they want, but why not being transparent about it? Now they have dozens of bloggers on their back checking each single award level each day and just waiting for their mistake to dare to increase one of them (what they haven't done so far) in order to publically put them to the wall.
Confidence without transparency is much harder to achieve. So what is the purpose of making life more complicated than necessary? I am a positive thinking person and as such, I believe that the vast majority of cases of lack of transparency falls into the second of my two academic distinctions above. So it shouldn't be too difficult to make an effort to correct that, should it? Yes, Turkish Airlines, I want to know how many miles I earn at Gloria Hotels. Yes, Air China, I would like to see a published award table for Star Alliance upgrade awards. And yes British Airways, I don't want you to send me a message for a flight promotion with bonus miles being credited after the end of the promotion period and then customer service telling me that the promotion was only available to members in Italy after the promotion was removed from the website (but I had already given you my money). But that is probably a case for the first category.
So next time you are looking at the reasons for the decrease of loyalty among your members, you may not only consider the aggressive behaviour of your competitors, but review also self-critically what you have done with your communication policy to – sorry to say it – get what you deserve. It might be the hardest truth for any loyalty marketer, but if your members run away from you after having engaged with you previously, big chances are that you did something wrong rather than it happened out of force majeure. And this something can even be a soft factor such as transparency, which might not have been on your radar until now at all.