Has Hilton lost the fight against OTAs?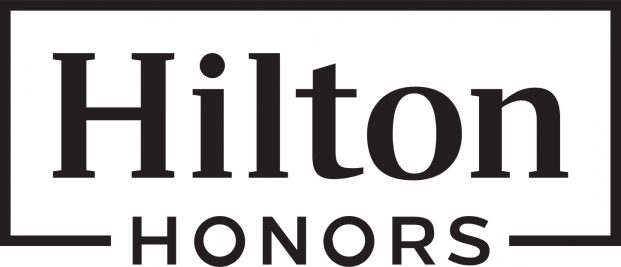 09 January 2018
Hilton has announced drastic changes to its Hilton Honors program. Frequent travellers will definitely get more out of the program, but the underlying message might be that Hilton has lost the distribution fight against OTAs.

When loyalty programs change these days, they generally try to pursue different objectives, such as rewarding high spenders more – the key argument for airlines switching to a revenue basis – or engaging less frequent travellers.
Hilton follows at least partially that logic with the announced changes coming into effect in April. In a nutshell, elite members earn considerably more thanks to an increased elite bonus and additional threshold bonuses for members staying at least 40 nights per calendar year. For instance, the bonus of Gold members is increased from 25 to 80%.
The cost saving part of the change comes in form of the abolition of the Double Dipping practice, something Hilton pioneered when most of you still went to school or kindergarten (I myself was already running Global Flight!). As a reminder, members can opt today to earn either additional Hilton Honors points or Frequent Flyer miles with one of the numerous partner FFPs in addition to the base points, hence the possibility to earn two currencies in parallel for the same stay.
Scrapping that additional earning opportunity is hence a blow in the face, especially for base members. (Elite members can compensate that loss through the increased tier bonus, assuming that you are rather interested in the Hilton currency than in FFP miles as elite member.) The program risks losing its raison d'être for these customers as it becomes considerably less rich.
The possibility to convert Hilton points into FFP miles continues to be offered though, but the conversion rate is considerably less attractive than with other hotel programs. For instance, the base earning rate with Marriott Rewards is also, as with Hilton, 10 points per USD spent. But while 10,000 Hilton points convert only to 1,000 or 1,500 FFP miles with most partners, you can get 1,500 or 2,000 miles for 10,000 Marriott points – and a strongly increased conversion rate by converting higher amounts (e.g. 70,000 MR points convert to 17,500 to 25,000 FFP miles depending on the FFP – with United's MileagePlus as Marriott's preferred partner, you even get 25,000 miles for only 56,000 Marriott points).
So why did Hilton decide to devalue its program in such an ostensive manner for infrequent guests?
The interpretation could be that they've realised that they didn't manage to engage customers not benefitting of any elite advantages sufficiently, so that throwing money out on them might not really be justified. With the usual restrictions of hotel platforms (notably by excluding third party booking platforms), hotel programs in general fail to gain traction with infrequent guests not necessarily familiar with those exclusions and wondering after an OTA booking why they don't see any points credited.
While the logic of hotel programs can be understood given the considerable amounts of commissions paid to booking platforms, hotels might ultimately have underestimated their marketing power and did more harm to themselves than anything else. For infrequent hotel guests (or disloyal guests), these platforms are simply more popular, initially just for having a richer inventory and more lately also for the mileage-offerings attached to platforms such as Rocketmiles, PointsHound of Kaligo.
The changes announced by Hilton are hence perhaps nothing less than a capitulation in front of the reality, understanding that the economics of a hotel program may only work out when focusing on the truly loyal customer – who represents obviously only a small part of the total database.
The fact that there is increasing competition between hotels/airlines and distribution channels is nothing new – and that many consumers are actually rather loyal towards the distribution channel. But it might come to a surprise to realise that the frustration with certain players is already so big that they take steps such as Hilton's. And we are only at the beginning of the journey.
If programs focus on the high-end of the market, this might be good news for those customers falling into that category. But whether virtually giving up the rest of the customers – and foregoing any related CRM activities etc. – is the right approach remains to be seen.
If the Hilton model is followed by others – e.g. by a combined Marriott/Starwood program -, we will clearly have two tendencies in the industry, the hotel sector becoming more exclusive and airline programs developing towards catering more and more for the needs of infrequent travellers, not facing the same distribution issues, but competition mainly from low cost carriers with their more inclusive loyalty approaches.
Interesting times for loyalty theorists will be ahead.