I've just wanted to buy an expensive ticket…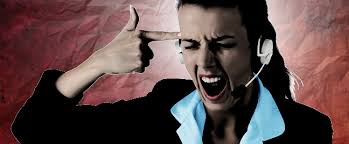 15 September 2017
You don't have to look too far to see that any well-meant efforts by loyalty and customer experience departments often don't translate into something tangible in practice at airlines. They often stop even well before you ever board the plane.
Okay, probably I've made something wrong. But sometimes, I am in the need to purchase an expensive Business Class ticket. Airlines might not be used to such clients anymore, but I would have expected that they are at least better trained for the case this happens nevertheless.
As this was literally a travel around half the world, there was a choice between an eastbound and westbound routing and, for different reasons, my choice was limited to two potential airlines, although I've needed a short connecting flight with an airline partner on the first leg in both cases. All airlines I was considering were part of the same alliance (the one, which turned 20 earlier this year – small hint for insiders!).
I've checked online with the first airline, where I also hold Gold status with, for the eastbound routing. My first attempt was obviously on the website. It recognised the city code (served by its partner), but couldn't quote me a price for the entire routing.
So, I've called the call center. Identification as FFP member, recognised as Gold member and immediately connected. Good surprise. I've given the flight details to my nice agent and she reverted to me back little later by saying that she was sorry, but they couldn't sell me tickets involving code-share flights over the call center. You imagine my surprise and I've asked her what I was about to do since I couldn't do it online either and I was just trying to spend a few thousands of dollars with them. « You should visit one of our ticket offices. » Okay… Like my parents booked my first trip in the 70ies?
The eastbound option was dead.
I've moved on to the westbound option, an airline I don't really have experience with, but which is highly rated for its service standards. The airline's local website of the origin of my trip still showed me the desired reasonable fare, which had disappeared from some OTAs, where I saw this fare before. So I was ready to act quickly as the next options would have represented a steep price increase. I've proceeded until the payment page (Amex not accepted, also blocked from PayPal for that merchant – a bit a pity for such a high amount, but I was ready to accept that inconvenience).
However, several MasterCards and Visas were not accepted and I couldn't proceed. Maybe the issue was that I was trying to pay with my French cards, but I was not on the French version of the airline website? Alas, I've moved to the French website just to realise that the same flight was quoted for the original amount – but the currency had changed to Euros. Unfortunately, this represented a price increase of 60% in my case…
So, I've called the call center. No identification whatsoever, no recognition that I was nevertheless top elite member in their alliance or anything. But a loop with a « higher-than-usual-number-of-calls » message. This message was repeated every 4 minutes. And every time, you had to press 1 to confirm that you've wanted to continue to hold. I've missed that after 8 minutes and the line was interrupted.
I've called back. After 26 minutes [it was actually a bit less than 4 minutes!], I was a few seconds late to press 1 since I had obviously moved on to do other things while waiting. I had to start again. Just as a reminder, I am about to spend a few thousands of dollars on that airline…
After 34 more minutes, I was connected. I've explained briefly the issue to be told first of all that reserving over the phone would incur an extra charge. Yes, and I will charge you for one hour I was waiting for you? No, I didn't say that.
The lady couldn't find my departing point in the system, neither by city code nor by city name. After having ensured several times that she got the city code right, she told me the code was wrong and she didn't have it in the system. I've politely replied that I saw exactly that code on her website and I struggled to understand why she didn't have it in the system. She screamed at me that my code was wrong. I've told her politely to calm down as I was just trying to buy an expensive Business Class ticket with them. Of course, she couldn't know that I was basically familiar with most airport codes in the world, including some rather strange ones such as BRC, CXH, SCN, PIS or BJV.
Then she asked me for the flight number of the first flight, which was operated by their partner. I've provided her with the information as I had it on my screen in front of me. « This flight doesn't exist. » I've told her once more to stop screaming at me since I've simply called to get her assistance and I was wondering what I was supposed to do if she didn't have the information in her system. She told me to check with a travel agent and put me straight away back in the waiting loop.
The first airline, by the way, sent me a survey regarding my experience with the call center the following day. I've replied to them honestly – courteous agent etc., but they've lost my business because they don't book code-share flights. No reaction whatsoever so far. It seems they couldn't care less. If we can afford to treat high-yield travellers in such a manner, our industry might not be in such a bad state after all…
And what does that mean for loyalty managers? If you think you got all right in your program and you lose nevertheless market shares, before investing into consultants and surveys to analyse what is wrong with your program, you may call your call center. Or take a trip. There are chances that you'll get a quick answer to your observation beyond the horizon of your loyalty scheme.