2021: The year when loyalty programs make the difference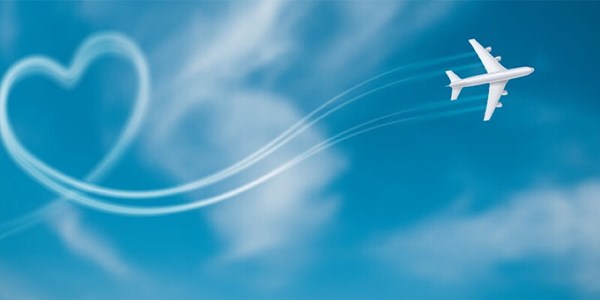 05 January 2021
While many travel loyalty programs allowed themselves getting involved in secondary battlefields like monetizing their currency in the past, 2021 will be the year to come back to the roots and to prove that they are actually able to create loyalty.
I don't know what your resolutions for the New Year were, but I admit that I don't start off too well: I am stealing. I am stealing a quote from one of my network connections. Because I like it and because it has a deeper relevance for the loyalty business, although it must have been pronounced a few decades before the birth of traditional loyalty programs as we know (and love) them.
Mahatma Gandhi said: "The future depends on what we do in the present".
As I said before, loyalty is, by definition, something that takes place in the future, but which is directly related to our actions today. Or, if you turn it the other way round, the loyalty we are getting from clients today is the result of our actions in the past.
Obviously, nobody could predict what happened to the industry last year and from what we'll need to recover now. And we need the loyalty of our customers in order to be able to succeed, whereby most companies would look at a mix of former and new customers to achieve that. There is wide consensus in the industry about the important responsibility loyalty programs have to assume this year. Given the suddenly changed conditions, there is no other choice than building on our actions in the past. Many customers pushed the pause button at the end of the glory times in 2019 and have kept that impression of your program in mind, in absence of any meaningful interaction since then.
While many programs probably wish to be able to revert what they did in the past, this is not possible. Whether they played games with their clients by making the programs less attractive and/or more opaque, whether they solely looked at monetizing their loyalty currency, whether they have never learned to exploit the data properly, whether they didn't treat their customers in a fair manner during the crisis (e.g. by not suspending the mileage expiration) – all this will now, in the moment of truth, fire back on them. This is a process, which has actually already started since many of these programs are becoming less relevant in the decision process of customers.
In the near future, the biggest ones won't necessarily be the most successful ones anymore, but those understanding what loyalty really is. Watch out to see programs strive, which were never in the headlines in the past since they didn't engage in headline-grabbing activities such as spin-offs etc., but were only involved in the (boring) work to build loyalty, to use data at their disposal and to embed loyalty to a wider corporate customer experience strategy.
If you belong to those programs feeling that you've missed a trick in the past, it is, of course, not too late to change course. But you can only ensure that your own future in the medium term will look better, but not change that you are at a competitive disadvantage in the short run, requiring you to do even more efforts in order to stay relevant.
The one thing we should all have learned from last year is that unpredictable things, at big or small scale, can happen at any moment. We should therefore always keep such possibility in mind with everything we do within our spheres of influence. Relationships – and loyalty is only about that – are always a mix of giving and taking.
The temptation is big to think in good times that there might be less need for giving (and indeed, there is less need in that specific moment!). But it is not a sound preparation for the moments when the wind turns. And those moments will inevitably come.
The future depends on what we do in the present.