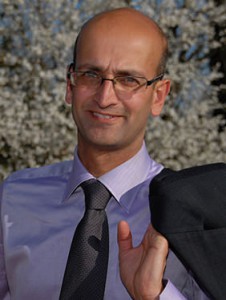 I've been passionate about aviation ever since I can remember and about FFPs ever since I started to think – yes, I am not one of these young bloggers, who were even not yet among us on 01 May 1981, when an idea of American Airlines was to change our world forever! So obviously I've tried to turn my passion into work.
Based on my experience with loyalty programs accrued both through my work since 1996 and through my personal interest in this, I've decided to start my own blog in order to share with you my opinion, my experiences and also a little bit of my knowledge.
I started my own company of loyalty consultancy at the age of 26, being the first person in Europe to fully dedicate to this large and promising topic. Yes, I like to stay ahead of the crowd and keep on pushing loyalty programs around the world to get out of their lethargy and to do the same. No bigger satisfaction for me than achieving this! And yes, by working with all kinds of airlines (from small local ones to Top 10 carriers), believe me that the most innovative and dynamic programs are not always necessarily the biggest ones. You can also check out a bit more about my views of programs etc. in an interview, made in relation to our Loyalty Conferences.
I am personally a member in uncountable programs, but truly active in some 15 Frequent Flyer/Traveller Programs. So do I feel more like a frequent traveller or like a consultant? Actually, I don't know [well, I definitely don't feel like some low profile consultant looking basically for a job!], but I guess it doesn't really matter. Being somewhere at this crossroad lets me definitely understand both sides – and that is maybe the most precious thing I can offer to any interlocutor.