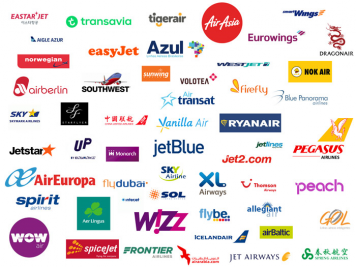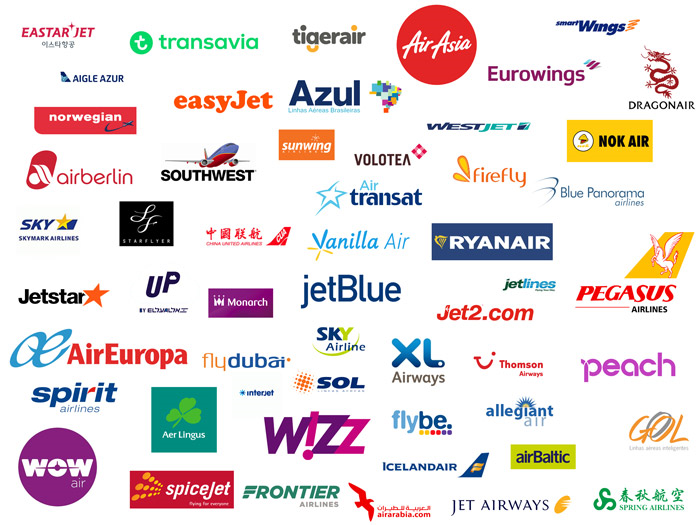 13 June 2017
Earlier this month, the latest low cost carrier, Level, took to the skies. It has opted to use the Iberia Plus program as loyalty product, underlining how different strategies at LCCs actually are. Its short-haul sibling Vueling, for instance, has an own program.
With few exceptions, there is little doubt anymore that even low cost carriers need a loyalty program as part of their success strategy. Even many hard core LCCs – or ultra low cost carriers (ULLC) as they are increasingly referred to – may stripe down costs to a maximum, but still understand the benefits of loyalty beyond price. Looking at carriers such as Spirit, AirAsia, Cebu Pacific or Pegasus lets you quickly understand how important that part of their offering actually is.
So the question is not really whether, but how. With their healthy and sharp focus on costs any business should apply, they can, however, not afford adding a cost factor without a sufficient return. But that is where some strategies might still fail to deliver fully.
While stand-alone carriers have little other choice than offering an own program, for the big number of carriers linked to a major group, the question of the right approach already becomes trickier. The above example of IAG members Level and Vueling shows that there seems to be no easy answer here.
Some carriers have indeed chosen a dual strategy, offering an own superior program for its core customers while participating in the parent airline's scheme for rather occasional guests. Next to Vueling, Eurowings comes to mind here. But it is actually more common practice to buy into the parent airline's FFP. However, some questions might arise how efficient such approach for somebody like Scoot or Transavia really is since the respective parent airlines' programs were certainly not designed with such clients in mind.
The currency question is often put at the heart of discussions at LCCs – but this actually might not be the most relevant question. Indeed, most LCCs have adopted today a revenue-based approach. And it was actually long before Jetblue – not to talk about Delta – that fairly small Romanian carrier Blue Air pioneered the revenue concept among FFPs. Interestingly enough, it has in the meantime though again moved away from a revenue-based accrual to a flat accrual per segment, but points now have a direct cash value for redemption.
The real questions are, however, of much more strategic nature and should look at implementing the best practice elements of the loyalty industry, adapted to their clientele, which is nevertheless different from the ones at mainline carriers with their traditional focus on the high-end traveller. Most LCCs would consider a client with ten segments a year a top high-value customer while this would usually even not take you to the first elite level with legacy programs.
Finding that balance between not reinventing the loyalty wheel and adjusting the engine making this wheel turn smoothly is definitely tricky, but there is no alternative to managing that challenge. Looking however at certain low cost FFPs, having a PhD is a huge advantage in order to understand them in first place since they are not less complex than some full service FFPs. This might not be what the traditional low cost customer is looking for and weak penetration rates of such programs are the direct result. Although airlines tend to fail to fully see and understand this link.
As successful examples show, loyalty at low cost carriers can work, but only if you really understand the bigger pictures. Low cost loyalty has nothing to do with cost reduction, ancillary revenue, social media, competition with mainline carriers or driving own distribution channels – but with all of that (and potentially more!) at the same time.
Carriers, whether full service or low cost for that matter, not feeling satisfied with the performance of their loyalty program, should not blame somebody else, but ask themselves the right strategic questions. The questions might be different between different types of carriers, but the strategic approach to improve the situation and the management responsibilities are the same.
With many low cost loyalty approaches actually underperforming, these carriers are well advised to address this issue. Otherwise, the real risk is that top management will simply lose patience one day by looking at the figures and halt the program – with a potentially even more dramatic result. This is clearly a two-way relationship between the loyalty management and the top management, the first one under pressure to deliver value and the second one required to be open to be taught the bigger picture of loyalty.
Level might be given a few extra months as grace period to assess the performance of its chosen strategy (although it is probably not so difficult to predict it!), but for most other carriers, it is high time to make sure that they are not left behind as the loyalty caravan moves on and becomes more sophisticated.