Lufthansa/Germanwings – or CRM when it is needed most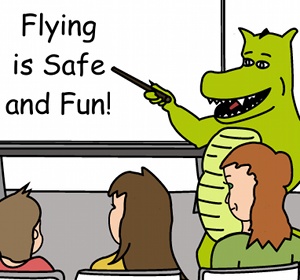 31 March 2015
One week ago, Lufthansa faced the worst tragedy in its history. CRM should play a crucial role in such moments, but was completely absent ever since then at the German carrier. A missed opportunity and teaching warning for anybody else.
Most airlines have nowadays plans ready what to do in case of an accident. Modified landing pages on the internet, regular press conferences, dedicated phone numbers, psychological assistance to families, engaging a good lawyer and so on. But apparently not all airlines go beyond these basic direct actions and have a plan what to do with doubting customers, especially if the issue goes beyond the normal spectrum of human or technical errors leading to a catastrophe and which are basically forgotten pretty quickly.
But the Germanwings accident raised some serious questions about the safety standards at the Lufthansa Group, which have remained without answer so far. Its self-proclaimed "safety first" is simply not credible anymore and raised understandable concerns with the travelling public. To be clear, flying on Lufthansa is still as safe as it can be. Lufthansa was far away from being the safest airline before the accident (the latest previous fatal accident happened only back in 2010, involving a Lufthansa Cargo plane in Riyadh), but it is not unsafe to fly Lufthansa now either. The safest airlines from a pure statistic perspective include, by the way, interestingly enough some of Lufthansa's biggest enemies such as Ryanair or Emirates, often blamed more or less directly by Lufthansa to save on maintenance or pilot training.
But such events often eclipse rational thinking – just think of Malaysia Airlines as another example, an airline apparently not having done anything wrong in its two consecutive fatalities last year. Many are at unease flying Lufthansa in the coming weeks and even the most rational ones among us will ultimately think of it when boarding a Lufthansa flight. [Personally, I am still more worried about when their egocentric pilots go on strike again, disturbing my travel plans!]
In face of that, airlines should understand the opportunities related to CRM. I am a member in both of the Frequent Flyer Programs of Lufthansa and Germanwings, Miles & More and Boomerang Club. The communication I've received from them in the last week: zero. And the next one is very likely to be a standard one, featuring a double miles promotion with Sixt as if nothing had happened – not really what I am most interested in hearing about from these particular companies now.
However, Lufthansa sits on a pool of 25 million FFP contacts they could reassure about Lufthansa. 25 million people with some level of engagement with the carrier, current or past customers, keen on getting first hand information, honest and reassuring information. How difficult is it to plan for such a scenario and to communicate with each of them? This is not about providing technical explanations, but about emotional reassurance that Lufthansa is still a serious carrier. Assuming that only 10% of these members don't feel very comfortable these days and book only their very next flight with a competitor rather than with Lufthansa as they would have done in normal circumstances and with an underlying average ticket value of 700 EUR in the industry, this translates into a revenue loss of almost 2 billion EUR.
Admittedly, this is a highly simplistic consideration and calculation, but it shows nevertheless that the potential damage in such a situation is not limited to compensation payments to victims, but stretches to lost revenue opportunities, too. An airline, which is able to communicate about everything during normal times, goes silent when customers really want to hear it? Confidence building looks different to me.
If you have no CRM plan ready for the worst day in your company's history (which will ultimately come – sorry about that!), you should better look into this as long as you have the time to do it in order to be ready when needed. And as I often say, CRM might be the most complex role in an airline because of its cross-functional nature. And risk management is just the one dimension you may not have looked into so far, but which should definitely be part of it, too.