Adapting loyalty programs to leisure travellers (?)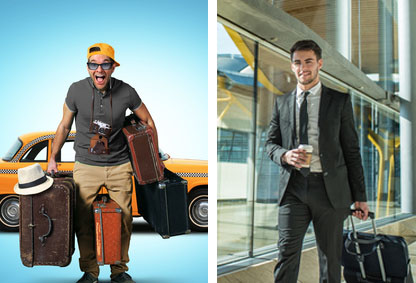 30 March 2021
Several voices claim that business travel will never return like before. If they were right, this would though also mean that loyalty programs with their traditional focus on business travellers are an outdated business model.
Personally, I definitely agree that leisure traffic will rebound quicker than business travel, but I am not as pessimistic for the future of business travel in general. The last few months have rather shown the limits of what can be done without business travel and the small share of business travel that can really be considered useless will be quickly erased by the natural growth of traffic.
But general wisdom by market observers is that there will be a much stronger shift in favour of leisure travel. This means though that there would be a need for the vast majority of loyalty programs to redefine themselves. While many have moved to open up more towards leisure travels over the last few years, their bread-and-butter business is still the business traveller.
But are common practices like relaxation of expiry policies and the introduction of cash & miles awards – Cathay Pacific is the latest example of airline introducing such a feature right today in its Asia Miles program – sufficient to be appealing to leisure travellers? Adoption rates of loyalty programs on the basis of unique customers, which are typically well below 50% in most markets outside of North America, suggest that this is not the case.
It probably starts with simple things such as terminology: an infrequent leisure traveller would hardly associate his consumer behaviour with a frequent flyer or even a loyalty program. He/she'd rather look for a discount program. If your program is moreover named something like Executive Club – or just anything else including the word "Club" -, you already give the impression that you address at a limited circle of wealthy persons (and that membership would probably be paying), losing potential members. While such names reflect the history of programs, they may constitute a limitation compared to more generic names such as Miles & More in order to attract a new clientele.
Although adjusting such basics would already represent a paradigm shift for many, the work would obviously not stop here. They would probably become more similar to the most successful coalition programs we have out there, from flybuys to Nectar, Payback and Air Miles – with a decreased visibility for the airline. They would need to enhance considerably the data analytics and CRM capabilities. The former Jet Airways program JetPrivilege, now rebranded as InterMiles, is probably a case study many things can be learnt from.
But unlike InterMiles, which embraced on this transformation project because it had lost its parent airline, other programs still have their respective parent airline. Provided the corresponding investments can be made, in terms of finances, resources and know-how, such transformation is certainly not out of reach for anybody. However, the benefits need to be balanced against the risks.
The more you cater for leisure travellers, the less you tend to focus on business travellers because technically, a loyalty program can hardly be everything to everybody. And the risk is that you'd lose much more here than you'd win on the other side.
While current times are harsh, it is important to keep a clear mind and not to get confused by everything you may hear or read. The traditional Frequent Flyer Program concept has proven its benefits for 40 years and it seems premature to write it completely off in spite of the current lasting downturn, which will though pass at one point.
The more promising approach seems therefore to stick to the concept, which caters for the most profitable customers, while continuing to explore ways how to expand the reach into new market segments a bit. There are numerous best practice elements at programs around the world to get inspired from. Using available data in a more accurate manner is another area of quick wins for virtually all programs, especially among such leisure type members.
At the same time, you should accept the limitations of the concept of loyalty programs and stand up for them. Even if there will be a temporary stronger focus on leisure travellers in the market (with a resulting weaker activity for your program), most experts would also agree that it won't be possible to make substantial profits with them. Adjusting loyalty programs to cater more for them would, of course, have an impact – but not be able to change significantly the underlying mechanisms of such price-sensitive market segments.
Given all the work ahead to secure your fair market share among a revitalised business travel market, the best advice would probably be to prepare for that situation while dedicating some resources for those quick wins to adjust to the current conditions – but to put 0% of your resources on reinventing the wheel since this would break your engine.