How much of loyalty efforts for leisure travellers?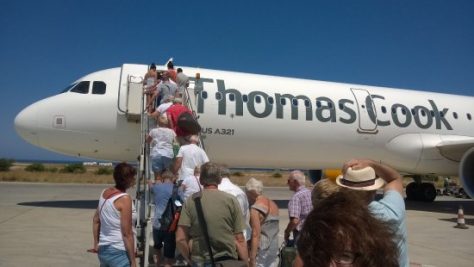 25 September 2019
Several airline failures within a couple of days raise the question how important loyalty programs should be for airlines with a predominant focus on low frequency leisure travellers. While each case might be different, some common considerations certainly apply.

Thomas Cook Airlines, Aigle Azur and XL Airways is a surprisingly long list for airline failures in mid-September, well before the slower winter season. And Adria Airways is right now, as I am writing this, into the second day of its "two-day grounding", which risks well becoming a permanent one, either now or in a few weeks' time.
Each of this airline has a different positioning, from Thomas Cook serving a mass tourist market to Aigle Azur specialised in a niche ethnic market. But all of them were primarily/exclusively targeting the leisure market, although leisure does not necessarily mean low yields as especially the long-haul carriers were actively developing their premium products in order to attract more affluent travellers, which would otherwise perhaps opt for Premium Economy products of the likes of British Airways or Air France.
While the historic wisdom is that loyalty programs cater for business travellers, most mainstream programs moved away from that unilateral focus long time ago by expanding more and more into less frequent travellers. So, it is interesting to look at the loyalty strategies of these failed airlines.
Thomas Cook did not offer any loyalty solution – in spite of its changed strategic shift to focus more on the seat-only business as a reply to changed customer behaviour, moving more and more away from the traditional holiday package model. It clearly seems that they've missed a trick here, especially given the affinity for loyalty products among British customers and with their long-haul flights, where they were competing with the likes of Virgin Atlantic and Norwegian with their corresponding loyalty offerings.
French XL Airways didn't offer anything for frequent flyers, either, although it definitely had repeat business with its focus on ethnic traffic to the French overseas departments. Again, it was not only competing with higher profile Air France, but also with carriers such as Corsair or Air Caraïbes with loyalty programs in their portfolios.
Aigle Azur focused almost entirely on the huge ethnic market between France and Algeria (and a bit to Portugal) – any other network ambitions to China and Brazil as part of its affiliation with the HNA Group/Azul were short-lived. It did have a Frequent Flyer Program, Azur Plus, but it was clearly designed for the typical (business) frequent flyer, which formed indeed a certain share of Aigle Azur's customers – but not the most critical one.
Star Alliance member Adria Airways has/had also a loyalty solution, by using – for historic reasons – Lufthansa's Miles & More program on a co-branded basis. Needless to say that this was obviously never a strategic fit for Adria Airways (although it has/had the largest share of business travellers among those four airlines), operating in a completely different market than Lufthansa, which focuses on the lucrative long-haul premium traveller.
WOW Air and Primera Air, which failed earlier this year, could be added to that group, while other leisure carriers pursue a more active loyalty strategy (and are still alive), including Norwegian, SunExpress, Corsair, Scoot, Air Arabia or Spirit Airlines.
Unambiguously, such insufficient loyalty visions were not the main element for these airlines to fail, but certainly one of these famous pieces of mosaic.
There is little doubt that there is a clear advantage for leisure carriers to dispose of efficient loyalty schemes since comprehensive customer data is at least as relevant to these carriers as to network carriers – or even more if you think of cross-selling opportunities.
But success of such solutions clearly starts with customer acceptance, i.e. with enrolment rates. In order to steer it strategically in the right direction, some thoughts need indeed to be put into the program design since the traditional model with unrealistic award thresholds, tight expiry policies etc. would clearly not work with that target group.
The financial business case is certainly also more difficult to construct for such airlines lacking the true high-frequency flyers – but it usually exists. This means that such airlines should not expect direct profit figures comparable to larger carriers focusing on the value of their loyalty currency, but seek their luck much more at the real CRM/loyalty level with the objective of driving revenue for the airline in the long term.
And who knows, the day the going is get tough, you might have that one piece in your product portfolio that lets the balance swing in the right direction since your customers are truly engaged with your company. There are certainly lessons to be learned for anybody in the industry from this bloody September. Including for those in charge of loyalty or marketing in a wider sense at comparable airlines.