JVs – will they survive Covid?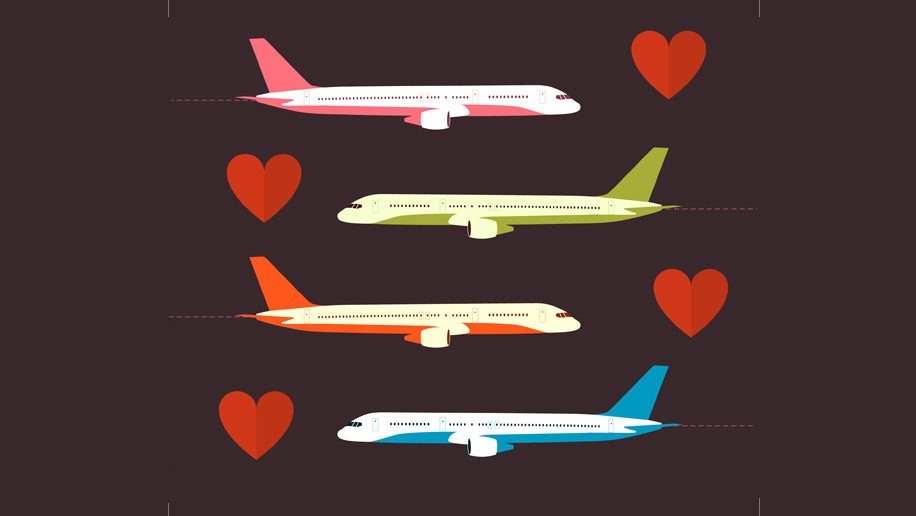 04 May 2020
United's recent move to increase award levels on Lufthansa transatlantic flights throws the light on a question not yet really examined: Where are joint ventures (JVs) heading to? Will there be even a second life for alliances?
Joint Ventures are generally considered the closest form of cooperation between airlines, except for mergers. And there has been a clear trend over the last few years towards such business models, putting also a question mark behind the continued relevance of alliances.
But the main objective of joint ventures remains the access to additional markets. This can be driven by considerations of restricted market access or by a willingness to share risks. Even in open skies markets such as the Transatlantic, it makes more business sense for Lufthansa and United to team up to benefit of each other's strength in their home markets rather than United trying to fly on its own from Chicago to places such as Zagreb or for Lufthansa from Frankfurt to Indianapolis.
Developing such joint ventures happened over the last few years in front of growing markets and where the main concern for United was indeed how to capture the market to Zagreb. But the current crisis will result in a reduction of traffic volumes, which might take two years or more to recover to previous levels.
The first objective of each business is therefore rapidly shifting to look first and foremost after oneself – rather than chasing that incremental business together with partners. The not so pleasant increase of award levels on Lufthansa transatlantic flights by United – only one day after United stopped publishing award levels on partners – is therefore more than a symbol. With such a smaller cake and a massive overcapacity, any demand, including for award flights, is to be channelled to its own metal in order to guarantee the related revenue. Revenue in joint ventures is usually shared between partners in function of the produced flight capacity. The more own flights you are able to maintain, the more you earn. At the same time, using partners to reduce its own mileage liabilities is not a priority anymore, given the low load factors on flights.
While such closer forms of cooperation are certainly beneficial in good times – including for customers to a certain degree -, things risk looking differently now. And airlines might be more comfortable with the light and less engaging cooperation models as proposed within the alliance networks, basically proposing the same benefits to customers, but less for the airlines/shareholders.
At the level of loyalty programs, this may result in many programs reconsidering how they treat their partners. Lower accrual levels, limited elite benefits, higher award levels, but also more subtle means at the communication level are the classical tools at the disposal of airlines to make travel on partners less rewarding – without a need to dissolve the JV and create visible fraction, but to do it in a much less visible manner by influencing those, who decide about the degree of success of any form of cooperation, the traveller.
Will Japan Airlines continue to reduplicate promotions of their partners American Airlines or Finnair for flights to/from Japan to give them more visibility and power? Will Emirates continue to play low card in Australia in order not to offend Qantas? There can be some doubt about it. United's downvaluing of Lufthansa might indeed have only been a small first step.
And the smartest moves in the market will probably be those not reducing the value of a partner, but rather increasing its own value. Such measures would have less potential of conflict and might be strategically wiser moves. Long before Covid, British Airways introduced some of the elements of the loyalty toolbox in an open manner to make it much more rewarding to fly on British Airways and Iberia than on American Airlines.
We will see more developments in such a sense and when looking at them more closely, you may understand that JV considerations are actually the driving force. There are interesting times ahead – but also tricky ones since loyalty programs definitely need to get their contribution to higher corporate objectives right.
For the time being, very much is still in the "what if" state regarding the future of JVs, but certain questions are asked openly such as what were to happen to the BA/AA joint venture if Virgin Atlantic were not to survive. But until such (unlikely) end decision, it will be interesting to watch how loyalty programs will use their power of leverage to help their own airline a bit more than in the past – what might ultimately help to save JVs by putting them "on hold" until better times return rather than waiting until things explode irrevocably.