Questioning the purpose of loyalty programs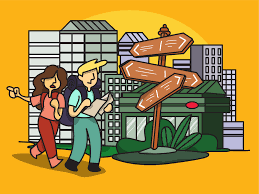 13 July 2020
Loyalty programs widely work on rewards and recognition. But both elements are kind of broken in the current market environment, meaning that loyalty programs would need to reconsider how to remain relevant during the crisis.
There is no doubt that loyalty programs need to assume their full responsibility to drive revenues in harsh times like the current ones. While the focus over the last few months, with travel being quasi non-existent, was on engaging customers during that time, the focus now needs to switch back to that more traditional role – but the traditional recipe risks not working anymore for some time.
As it is widely known, loyalty programs work on the appropriate mix of rewards and recognition, depending on the customer group. The rewards component predominates in importance for base members – although some recognition in form of intelligent use of data is certainly possible for that group as well – while tier members, representing only a small fraction of the database, tend to be more focused on the recognition side, without the reward side becoming irrelevant though.
The bad news is that all these elements are more or less broken in the world we are discovering now as travel rebounds, whether we like it or not.
The loyalty currency, with its direct relation to program partners, has become less relevant since the award you were saving towards might not be accessible anymore. Be it an exotic destination, which is no longer served by your airline, be it the experience of a premium cabin on an Airbus 380 now in storage or be it government-imposed travel restrictions: There are many reasons that the miles are no longer viewed as valuable as they used to be. Or more fundamentally, travelling has lost the attractiveness for many travellers. Travelling around the world behind a protection shield in order to end up somewhere in quarantine might be something passengers are willing to accept if they have to travel – but they are unlikely to consider this anymore an aspirational experience they wish to spend their hard-earned miles on.
The recognition part is mostly reflected in the tier programs, providing the top customers with additional benefits in order to create that critical stickiness. The most recurring benefits include – with some variations between programs and markets – lounge access, upgrades, bonus miles and priority services (check-in/boarding).
However, each of these key benefits is broken these days. The lounge experience is no longer what it used to be. Packed food instead of freshly cooked food, no open bars, capacity restrictions etc. will significantly reduce the value of this aspect for elite members. Complimentary upgrades won't be anymore the result of a (calculable) load factor science, but become very much random as airlines try not to overload a premium cabin if the back of the plane is empty, for reasons of social distancing or simply to ensure the operational weight balance of the plane. Bonus miles contribute to the reward side – see above. And with ground services being changed, for instance with many airlines moving to boarding planes from the back, status-related benefits don't really necessarily enhance that ground experience anymore either.
As a result, members certainly question the value of being part of such club and, as consequence, the efforts they are still willing to put into achieving or maintaining that membership. Extending the status validity and/or easing the (re)qualification rules is certainly nice, but doesn't address the underlying problem from a customer experience perspective.
In order to stay relevant, there is no other choice for loyalty programs across the travel industry than redefining how they want to position in the near future. In absence of such adjustments, they will become even less relevant in the decision process of customers, raising some (justified) questions about their raison d'être by top management – what might be better avoided. Quick, even if unconventional, measures will definitely be required here and can make that competitive edge everybody will need. The focus needs to be on addressing the real needs of members during this new – though temporary – reality, what would include cooperation with partners such as authorities rather than the traditional currency-based partnerships.
The good news is, however, that the industry will return to a normal state at one point. But it becomes unfortunately clear that that point is too far away as that we could afford just closing our eyes and sitting it out. A special edition of loyalty programs is most certainly required, before returning to the game we may all master better.
It also becomes clearly visible that nothing should be taken for granted anymore when it comes to surviving that crisis. Many might not yet have fully realised that, but loyalty managers definitely have a role to play here in order to put their company on the right side of that line. Not by hoping for miracles, but by taking the appropriate management actions. Now.