Showing customer commitment through promotions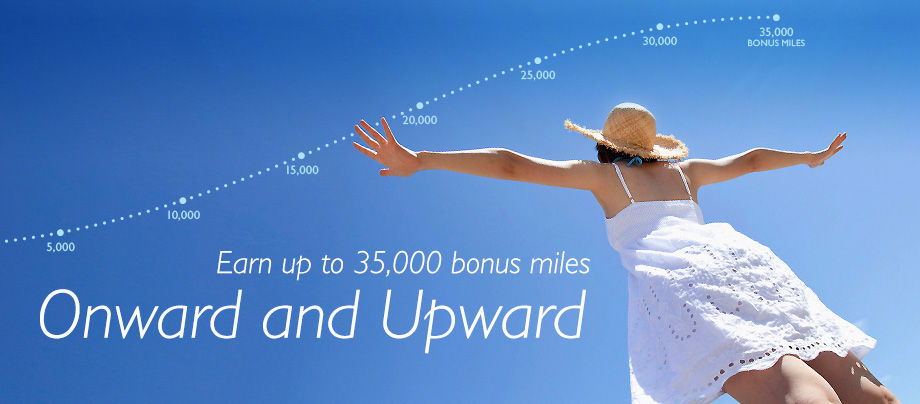 28 September 2020
As the industry struggles to get back to speed, more and more rewarding loyalty promotions are popping up. They are a great opportunity to show to customers that the operators care about them – but not everybody seizes that opportunity.
It is typically programs announcing devaluations in their loyalty programs, which start their message with "based on customer feedback". Any seasoned frequent traveller understands immediately that no good news is going to follow.
Maybe with an advanced feeling that things would not develop as smoothly as hoped for, Air France KLM was very early to launch a generous promotion in its Flying Blue program: Double reward miles and double tier points on all flights between 13 July and 31 December. No registration required, no small print, no exclusions. In parallel, the purchase of miles is being promoted by a bonus of up to 100% until the end of the year as well.
With the unpleasant wakening up to reality that things will still go worse for some time before improving (for those still in business by then), we've seen lately a lot of programs launching loyalty promotions. A small selection includes:
– Virgin Atlantic/Flying Club: Double Flying Club miles for all direct bookings between 24 September and 01 October
– SAS/EuroBonus: Double award points for bookings from 22 September until 21 October, for travel until 31 May 2021
– Finnair/Finnair Plus: Double award and tier points for bookings from 24 September until 07 October, for travel until 20 December
– Lufthansa/Miles & More: Award flights on Lufthansa, Swiss and Austrian are offered, as option, without surcharges until 28 February 2021 – but at a higher mileage price.
– IHG/IHG Rewards Club: Double points for all stays from 01 October to 15 December
– Bangkok Airways/FlyerBonus: Triple points at participating Chatrium properties until 31 March 2021 – excluding the nights between 29 December to 03 January
Virtually all of the current promotions are missing the trick to put the customer first, what would though be more than justified in the current situation. Yes, there is hope that business will pick up again at one point, with Christmas/New Year being the next major hope. But how is the message received by a customer if an attractive promotion ends on 20 December or a few nights around New Year are excluded? How much more would it cost to send out a more customer-friendly message, even if maybe/hopefully not fully needed from a business perspective?
Is this the right moment to fight a distribution war by excluding distribution through travel trade channels, still the dominant channel for business travel?
What is the honesty beyond a promotion with a very short booking window, knowing exactly that hardly any customer is currently willing to book months ahead? Even with flexible rebooking options, everybody is now aware of the difficulties to get a refund if desired. Trying to change behaviour here with more miles is probably not super effective.
What is the wisdom to run a redemption promotion around fuel surcharges, looking at monetizing the last mile in a time when no client understands anymore why some airlines still operate fuel surcharges at all?
And is this the right moment to come up with promotions at all if the most restrictive aspects are hidden somewhere in the fine print most members would never read?
Customers might not have a complete market overlook and don't compare between different programs, but they tend to have a very good sense for programs being honest about their loyalty efforts and those continuing to see customers uniquely as cash cows.
Less is certainly more these days. Program operators should therefore well consider what kind of promotions might be most engaging – these are hardly currency-/transaction-based promotions – and take the time to design them carefully. It is better to come up with a handful of relevant, successful and honest promotions – for which sufficient money is made available – than with a multitude of useless promotions, creating rather frustration with members than anything else.
The underlying objective of promotions has not changed in the current Covid environment. It is still about creating awareness. But the operational component of promotions has changed as it is no longer about generating immediate business or increasing market shares. It is about building trust and to create loyalty in the medium term – with a much less certain return and more difficult to measure, but still strategically highly critical.
Promotions have actually never been so close to what loyalty marketers are supposed to do best – to create loyalty. At least for now, the loyalty currency doesn't have the same power anymore as before and doesn't trigger anymore automatically purchase decisions. Creative differentiation is the name of the game to distinguish from competitors. It is high time to seize that opportunity and to introduce a new and more lasting quality to promotions, fully embedded to a wider loyalty and customer engagement vision.
Loyalty marketers, over to you!