The more difficult partnership game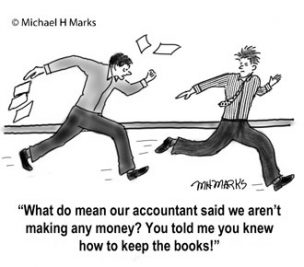 02 January 2019
With an increasing number of non-air partnerships coming to a silent end, the critical question for loyalty managers should perhaps be why this is happening at all and what can be done to avoid that things turn sour between partners.

Definitely, the smooth sailing for partnerships between Frequent Flyer Programs and non-air partners is a thing of the past. The ever increasing number of such partnerships has led to some kind of saturation the programs are now becoming a victim of.
While programs still tend to announce new partnerships with certain fanfare – although much lower than in previous years -, most programs would even not bother anymore to announce the termination of partnerships. The programs of Delta, Etihad, Lufthansa or Qantas were just a small selection of those programs seeing a big number of non-air partnerships terminated in 2018 and most people would even not have realised that. With many programs, you'd need almost some autist capacities to realise which partner might have left from the endless partner listings.
Partnerships might have become the first collateral damage of the downward spiral at many programs. Reduced generosity coupled with a lack of award capacity lets partners have a much closer look at why they spend so many marketing dollars on these partnerships. At the same time, more and more competing alternatives become available. Other loyalty currencies, direct discount schemes or own loyalty schemes with additional CRM possibilities. Most FFPs are simply no longer the big brand everybody wants to be aligned with.
Partners look for the best solution to build loyalty for their own clients. Over the last decade, FFPs have thereby evolved from being the logical solution for many to one of several options, often the most expensive one – but often not anymore the one that satisfies clients most.
For Frequent Flyer Programs relying on these partners for a big chunk of their revenues, this translates into two practical challenges.
First, the role of partnership managers needs to evolve. The role should no longer be limited to recruiting new partners, setting up partnership contracts and sending monthly invoices, but to work hard with existing partners to make the partnership work. If you have to recruit ten new partners each year because you are losing five on the other side, something is wrong with the business model as such, what should not be ignored. There is only limited sense to continue as always pretending it is business as usual.
Which takes us straight to the second challenge: It would be too easy, but especially unfair, to blame unilaterally partnership managers for such shortcomings, leading potentially to failed partnerships as last consequence. What is needed here from the program management itself is a strategic direction what these partnerships should be all about.
Let's face it, all statements such as partnerships are to enhance the customer experience or add value to members etc. are certainly not wrong – but they are rather shallow in practice since partnership are, as a matter of fact, only about the financial aspects and partnership managers are tasked, above all, to maximise the earnings for the programs. It is up to management to understand that the traditional partnership game has its limits and that it might be time to pass to the next level with a different vision – and interpretation of the role of a partnership manager. The easy times for partnerships are over.
Partnerships are essential to loyalty programs. But they will evolve at successful programs. It will be more about quality than quantity. In the short term, this might mean less revenue for programs. But in the long term, it means increased loyalty. From the remaining partners, but especially from your members. Just imagine for one second that 10% of your members take one more flight with you each year because they take more value out of your partners and see more value in your currency. That might sound like fantasy – but only because partnerships today are hardly set up from such a holistic loyalty perspective.
Each single element in a loyalty program has only – and exactly – one raison d'être: to create loyalty. Let's start to look at partnerships from that angle, too.