The shocking absence of CRM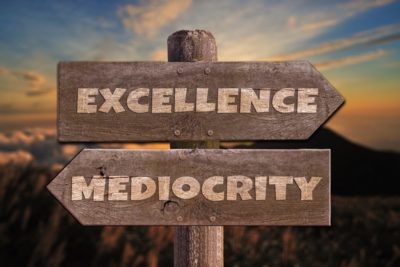 09 May 2022
My personal take was that the travel industry would use the downtime of Covid to reinvest in reconsidering certain CRM practices as this would have a long term impact on their business. A reality check shows, however, that my assumption was wrong.
As most people, I've ramped up my own travel activity quite a bit over the past few months, including with three intercontinental trips in three months. While it was clear to me that the travel experience as such would still be ways below any pre-pandemic normality (what still doesn't make travelling a real pleasure), I was hoping to rediscover an improved behind-the-scenes experience. However, to put it mildly, I was more than disappointed.
It's all about customer experience
It is obviously not the fault of the travel industry what has happened to the world over the past two years and that things have lasted for so long. But hearing all the news about investments into enhancing customer experiences, I was curious to discover what that means because customer experience starts for me not necessarily with some new technology functions, but with what I am faced when being physically on the road. Experience.
Let me just use three easy-to-understand examples.
After a hotel stay, it took the chain something like two weeks after my check-out date to post on my account that points would be credited 2-4 days after check-out. Why ever this takes so long with today's technology would already be a valid question, what the sense is to put such message after two weeks is an even more pressing one. Another two weeks later, my account statement mentioned, for whatever reason, that my stay was not eligible. Although it certainly was.
No proactive customer-oriented information about their decision or anything else, they just let me discover the bad news by logging back onto my account. Will I bother about it? No, because I basically don't care about that program and I usually stay at a nearby competitor hotel at that destination. So, although the stay was pleasant (and I might have even preferred the property over the other one), they've lost my business in an attempt to save some points (certainly based on a decision in line with their policy). Creating disloyalty instead of loyalty.
On a recent connection flight, my airline sent me 4 (!) hours prior to departure the current Covid-related entry regulations to their country at the connection point. How difficult is it to see from my reservation that I only have a short layover, with technically too little time to get through immigration and back…? And even if it had been my final destination and I hadn't taken care of these aspects before, where/how can I get vaccinated/undergo a PCR test within 4 hours of flight departure? This is just an example of something being done with a good customer-focused intention in mind, but not thinking for a single second about how to do it properly.
And yes, no information whatsoever about the requirements at my final destination, what could have certainly been useful, given the permanently evolving conditions.
My failed hotel stay
Third and probably the sadest example of the state of the industry: As we had a very late arrival into Dubai on a family trip, I've opted for a first night at the Holiday Inn Express hotel at the airport. Arriving at 03:30h at the property, everything went wrong that could go wrong: An interminable check-in process, consecutive assignment of two rooms, which were occupied, no children extra bed prepared, with the promised room service finally showing up at some point in the middle of the night.
While apologetic, the GM didn't want to go beyond a mere compensation of 2,500 IHG points (a free night at his property running at some 20K points!), which are still not posted to my account two months after. But even worse from a CRM perspective, he understood from the conversation that I am top tier member in a competing hotel scheme. He would have had an excellent opportunity to do something for an apparently valuable client. Rather than offering status matches to everybody, such rare on the ground opportunities should be used by frontline staff to try to steal customers from competitors.
But I've left with the feeling of being guilty as I had opted to book this stay through Rocketmiles to win 1,000 miles in the Turkish Airlines program, which were far more worth to me than the IHG points I could have earned for booking directly. Is it my mistake if IHG offers such deals as part of their distribution strategy and if I avail of it? I buy into their sales strategy, but at the price of being considered a second-class customer. Yes, I admit, I am more attracted by such Rocketmiles deals than by the IHG program, but that experience turned me from an indifferent customer into a no-customer.
Voting with your wallet
Each of these events might seem minor. But they have two things in common: They are easy to avoid with a more customer-centric view and secondly, depending on the context and the client, they might have a devasting effect on loyalty. While you could argue whether such reaction by customers to some mediocrity is exaggerated or not, this is not the question as the customer votes with his wallet. And, as we all know, they do have a choice.
Add to that many other issues (such as my 9-month fight – still unresolved – to get an award reservation refunded with weekly confirmations by the airline that they are processing it) and it is clear that the industry has missed a great opportunity to change for the better. For the next inevitable downtime ahead, I am not fully confident.
Oh yes, and let's just not forget that nobody (incl. staff) doesn't understand anymore about the different health-related requirements. I've witnessed myself that non-vaccinated passengers were admitted on flights to destinations, where there was (at that time) a mandatory vaccination regime in place. With more and more places now relaxing the rules, it would be best to have a quick global harmonisation to stop all Covid-related requirements for travellers. Even if the pandemic may continue to represent a certain risk, it is certainly a risk that has become fully manageable and outweighs by far the inconvenience caused to travellers – including lowering their tolerance towards a sub-optimal customer experience.