The toughest is yet to come for loyalty programs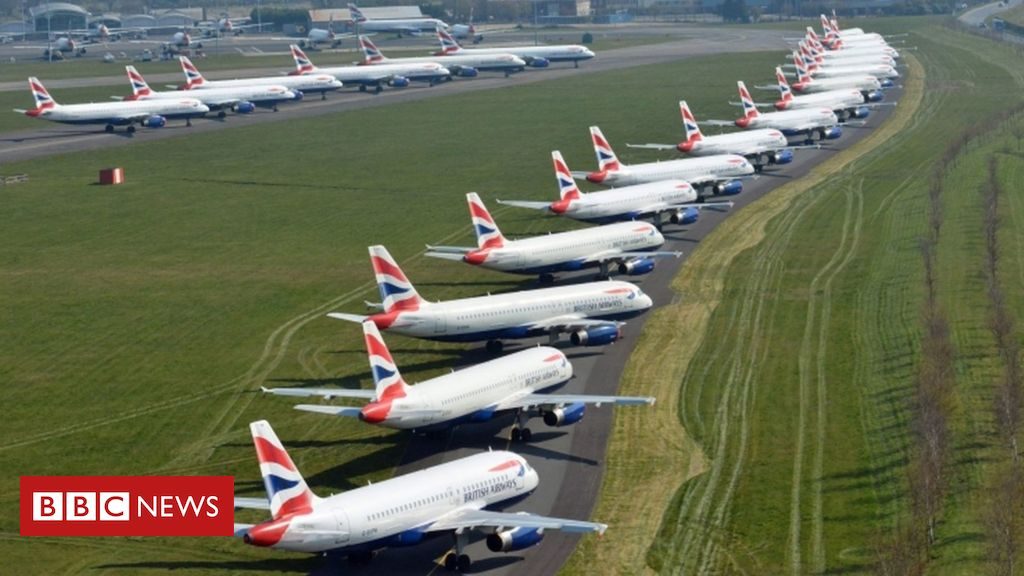 16 April 2020
Right now, we all hope that business will return to normal as quickly as possible, meaning planes will be flying again and hotels will be open again. But the tough work for loyalty professionals will only start at that point.
Business worldwide is down for almost anybody in the travel chain. This is most obvious for airlines and hotels, but it has much wider implications, reaching out to suppliers, hotel investors or airplane manufacturers. And this results in plenty of "spare time" for many people in the industry, including notably for consultants.
Most people working in the loyalty business today were not yet involved with the last major downturn post 9/11 (in 2001, just for the record), which was though even not comparable to what we are experiencing now. In the end, 9/11 certainly concerned what was still the most important airline market at that time, but it was more a regional than a global issue for the industry and of fairly short duration. The last comparable worldwide grounding of airline fleets probably occurred around 1944.
The last decade at loyalty programs was marked by a continuous strive to maximise profits. Next to maximising the currency game, this was achieved through finding the right point of program devaluations still accepted by members and the deployment of new technologies. The latter usually came in the disguise of enhancing the customer experience, but served nevertheless primarily the purpose of reducing costs, e.g. by enabling members to conduct certain services by themselves.
In spite of some disruptors, the market was quite stable over the last decade, growing for everybody at reasonable pace. Fleet planning was a long-term exercise and the rest of business adjusted accordingly to absorb additional capacity. And the cake was large enough for everybody.
This means that many loyalty programs have simply no experience at all with the most basic task of a loyalty program – to create loyalty in a highly competitive environment, where the offer largely outpaces demand. The markets had nothing to do with the early 80ies in the US after the deregulation of the airline market. Price wars and overcapacity provided the perfect ground to modern loyalty programs, which ever since then have tried to reinvent themselves in front of much easier market conditions, interrupted only by short periods of uncertainties.
The market we are going to find ourselves in in a very near future will, however, look much more like the US market after deregulation. Massive overcapacity will be the name of the game. While some airlines like the US majors or Lufthansa might have the "luxury" of still having a large chunk of planes of around 25-30 years old in their fleet they can easily retire to reduce their individual capacity, there are far more airlines with very young fleets. Think of many low cost carriers, but also of the likes of Qatar Airways, Turkish Airlines or Ethiopian Airlines. Withdrawing planes from such fleets would cost much more than keeping them airborne, even if yields suffer as a result. Add to that the likely additional capacity coming in during the same period in the shape of a recertified 737MAX and you get the picture. Ryanair has already announced that they'd start a massive price war starting this summer.
As a result, it basically even doesn't matter whether you are at an airline reducing your own capacity or not – everybody will be confronted with the excess capacity.
In order to succeed – or at least to stay somewhat relevant -, loyalty programs will need to move back to their initial role to win market shares. While the current common measures such as extending elite statuses are certainly necessary, they will be insufficient on their own to achieve this goal. More fundamentally, programs will need to enhance considerably their value proposition since members will expect that. If the perceived value is too low, passengers will definitely be lost to more price aggressive competitors – and be sure they will always be just around the corner.
So, if your program has devalued over the past 10-15 years, there is a fair chance that you need to revert that. And you'll be more successful if you do this at the structural level of the program rather than on a promotional basis since members will well understand the longevity – and underlying honesty – of both approaches.
To get started and without the need to engage immediately in further-reaching benchmark studies, you may check your program regarding two simple aspects, which used to be common market standards ten years ago:
1) Do base members accrue sufficient points/miles with one long-haul roundtrip in Business Class to redeem on a regional roundtrip flight in Economy Class?
2) Do you deviate by less than 10% for all of the following benchmark parameters for Transatlantic redemption flights (on your own or on a partner airline): Roundtrip in Economy Class: 50,000 miles & roundtrip in Business Class: 80,000 miles & taxes/surcharges on redemption tickets in all cabins: 50 USD/EUR one-way
If the answer to any of the questions is no, this is a clear indication that you are not ready for the time after and that you are well advised to use the current slow time to start to work on a fundamental redesign of the program, without any taboos. Otherwise, you risk facing soon some critical and justified questions from your management about the value your program still contributes – what might not be the wisest thing to do in times of an increased focus on all kind of costs.
And don't be afraid that this might look like a return to the roots: It might indeed incorporate some more basic approaches (which proved to be so successful in history), but which are definitely enriched by all the elements the industry got used to over the last decade and shouldn't do without anymore. That sounds like the true winning combination to weather the challenges ahead.