Voyager – or why revenue-based redemption doesn't work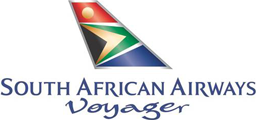 05 February 2015
Next to all the fuss about Delta and United, it was a bit overseen that another major program has just moved to a revenue basis – South African's Voyager. But unlike Delta and United, it also applies a revenue approach to redemption. Why it can't work.

A lot of things have been said in favour of or against revenue-based accrual structures. Why I strongly disagree with certain self-proclaimed experts that all FFPs will be revenue-based in 2 years from now, I am not against the revenue-based model as such. It can make business sense when done properly.
And Star Alliance member South African seems to have done it properly. Since 01 February, its Voyager program is based on a revenue basis for all South African flights, while no changes were made to flights on Star partners. And if I say it was done properly, I mean that there are no tremendous cutbacks. As they already used to credit only 50% of miles flown at discounted Economy tickets before, even customers flying at cheap fares earn roughly the same amount of miles under the new formula – although you can certainly construct examples showing a devaluation of the program for certain customers. And flying in Business Class, you earn considerably more in most cases.
This is also due to the fact that a more generous base earn rate is applied. Members earn 1 mile per 1.6 South African Rand spent, which translates into 7.2 miles per USD spent at current exchange rates. This is significantly higher than Delta's and United's 5 miles per USD.
But unfortunately South African didn't stop here, what it should have done. It also transformed the redemption side to a revenue basis, again for its own flights only. While there are indeed more and more airlines applying a revenue basis for accrual, only few do so on the redemption side – for good reasons. A revenue basis might work if you have a simple fare structure and network – like Southwest Airlines. Even somebody like Virgin Australia was quick to understand its initial error and to replace the revenue basis by a classical points table, adding on top a dynamically priced (=revenue-based) award option for better availability. Such a dual approach combining both award models can be observed in other programs as well, notably at Aeroplan.
By changing the redemption offer to a revenue basis, South African made two major mistakes.
First, it didn't make the redemption value per mile transparent, but applies some algorithm showing the award level during the booking process. Our research shows that the value per mile is anywhere between 0.5 US cents per mile and 1 US cent – as such not a very impressive value for flight redemptions. In general, the best value can be achieved on short-haul flights with the more flexible Economy fares – not necessarily what members hope to redeem for.
Secondly, South African seems to have forgotten that it doesn't live in an isolated world, but is part of the world's biggest airline alliance. And as said before, Voyager hasn't changed anything to the Star award table. This means today that a Voyager member looking at redeeming a Business Class award flight to Europe on South African will need to be prepared to pay anywhere between 600,000 and 900,000 miles for a roundtrip (we've even seen some flights to London priced at more than 1 million points!). Yes, South African is a nice airline with a good product – but maybe a Voyager member would nevertheless prefer redeeming his Business Class award flight to Europe on Star partners Lufthansa or Swiss, where he can get it for 90,000 miles according to the Star table?
So at best, this might "work" for South African – at the price of very unhappy customers likely to lose all interest in the program – within Southern Africa, where customers can't switch to Star partners. But already routes like Johannesburg-Nairobi are the limit as the choice is, for instance, to pay some 100,000 miles for a mid-priced redemption flight in Economy Class on South African or nevertheless to redeem on partner Ethiopian with a connection in Addis for 40,000 miles according to the Star table.
Or customers find an even smarter way and discover the virtue of Star partner programs: They may earn slightly less miles in these programs when flying on South African than a Voyager member, but the maths are quickly done if, for instance, an ANA Mileage Club member can redeem a South African flight to Nairobi for 22,000 miles.
Or even worse for South African: Customers will start to investigate neighbouring niche programs like those of Air Nambia, Air Botswana, LAM etc. and discover that they are not so bad after all. Like everything in life, comparisons depend on the benchmark you apply. If you take the Brazilian football team and let it play against any African team, the Brazilians look good. But if you let them play against Germany, the story is different. But that is indeed a completely different story.